Brian Golding, Sr.
YCNHA Chairman
Quechan Indian Tribe
Brian Golding, Sr., is an enrolled member of the Quechan Indian Tribe of the Fort Yuma Indian Reservation of Arizona and California, and has nearly twenty-five years of direct experience assisting Native American tribal governments, organizations, and people with their development, planning, and financing.  In 1989, Brian earned his B.S. degree in City and Regional Planning at Cal Poly, San Luis Obispo, and later pursued his M.S. degree in Community Development at U.C. Davis.  In 2002, the University of the Pacific, McGeorge School of Law, awarded a J.D. degree to Brian, with a certificate in Government Affairs.  Brian is a member of the State Bar of California and the Quechan Tribal Bar.  Since June 2004, the Quechan Indian Tribe has employed Brian, and he currently serves as its Director of Economic Development.  Brian's main areas of responsibility include administering agricultural and commercial leasing of Tribally-owned land, entrepreneurship development, enterprise attraction, business permitting, transportation and transit program administration, and infrastructure and facilities development, including significant involvement in the development of the Quechan Casino Resort.  Brian also played a key role in the development of the Yuma East Wetlands and helped secure long-term operations and maintenance funding for the conservation area.  Before working for his own Tribe, Brian worked for the U.S. Department of the Interior, Bureau of Indian Affairs, as a Tribal Operations Specialist.  Brian also worked for the Pinoleville Band of Pomo Indians of Ukiah, California, as a Tribal Planner/Economic Development Specialist.  In 2007,
Brian was appointed to the Executive Committee of the Board of Directors for the Yuma Crossing National Heritage Area Corporation, and currently serves as the Board Chairman.
Bruce Gwynn
YCNHA Vice-Chairman
Sanguinetti Museum
Native of Yuma AZ (Family has been in Yuma County since 1858)
Educated in Yuma schools systems
University of Arizona, College of Agriculture
Bachelor of Science, Animal Science, 1970
Employment:
2014 – Current – Executive Director, Yuma Fresh Vegetable Association
2009 – 2014 – Manager Helena Chemical Company
2007 – 2008 - Area Business Manager Makhteshim Aghan of North America
1997 – 2007 – General Manager of the Dune Company
1978 – 1997 – Sales Representative for Gowan Company
1976 – 1978 - Barkley Company Arizona – Sales representative
1970 – 1976  - Manager, Mill Iron Cattle Company
Current Boards:
Yuma County Historical Society, (Past Pres. And Treasurer)

Rio Colorado Chapter, Arizona Historical Society (Vice Pres.)

Yuma Union High School Governing Board (past president)

Arizona Western College Foundation Board

Yuma Crossing National Heritage Area Board (City of Yuma Appointment)

Yuma County Cooperative Association
Past Boards:
Arizona Department of Agriculture Advisory Board (Appointed by Janet Napolitano)

California Agriculture Pest Control Advisors, Desert Valleys Chapter

Arizona Crop Protection Association (Past President)
Accomplishments:
Yuma County Citizen of the Year (2011)

Creator and chairman of Redondo Days Dinner and Auction.

Initiated creation of the Master Plan for Arizona Historical Society, Yuma Campus.

Initiated IGA between City of Yuma and Arizona Historical Society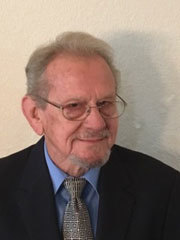 Thomas Rushin
YCNHA Secretary/Treasurer
Retired
Thomas D. Rushin is a Yuma, Arizona native who has had a life long interest in the history of our community, and he is a Youth Advocate.  Tom has over 50 years of experience in the field of education. He has been a teacher, coach, principal, associate superintendent, consultant, superintendent, and retired as the superintendent of Yuma Elementary School District Number One in 2008.  In addition to serving on the Yuma Crossing National Heritage Area Board of Directors, Tom currently serves on the following boards and commissions: The City of Yuma Historic District Review Commission, The Arizona School Facilities Board, The Rio Colorado Chapter of the Arizona Historical Society, The District Committee of the Boy Scouts of America, and The Association of Learning Environments Southwest Region.  His passion for improving learning environments for future generations has led him to use his leadership skills and prior experience to plan schools that meet the needs of learners in the 21st century.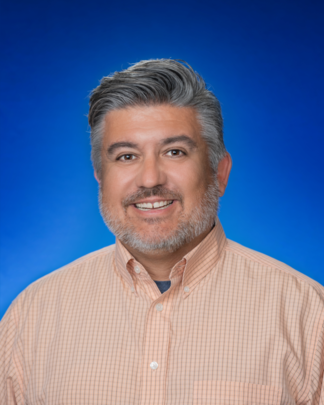 Chris Wheeler
YCNHA Board Member
Prison Hill Brewery
Amber Shek
YCNHA Board Member
Greater Yuma Economic Development
Amber moved to Yuma in 2016 after her husband received orders to MCAS. She began as a substitute teacher at YPIC before taking on a full time position as an Economic Development & Data Exploration Specialist at the Greater Yuma Economic Development Corporation. Amber's background-and passion- is in history and research. She earned a B.A. in History from Old Dominion University, a Paralegal Certificate from Loyola University Chicago, and is currently pursuing a Master's in History at Arizona State University. Yuma has a very unique history that is celebrated through the Yuma Crossing National Heritage Area. She is proud to be a part of a community that embraces and preserves its heritage.
Emilia Cortez
YCNHA Board Member

District Director of Southern Arizona Yuma Girl Scouts of America
Emilia Cortez is a member of the Yuma Regional Partnership Council. She serves on the regional partnership council as a representative of the health community. Emilia is currently the Director, Yuma County Girl Scouts of Southern Arizona. She is known for being an energetic and effective community volunteer, an enthusiastic advocate for early childhood education and youth development. Emilia served as a Dental Health Program Coordinator for University of Arizona Cooperative Extension, which hosts the First Smiles Program funded by the Yuma Regional Partnership Council. Emilia strongly believes that having leadership in thought and vision is not enough to make one a leader. It is the small personal gestures that indicate a true concern for both a person's coworkers and a commitment to the overall goals of a given work group. She has more than 10 years managing experience in organizational leadership and relationship building with clients and team members. Experience in working with avid diverse youth development, with local youth clubs for ten years.
Shelly Mellon
YCNHA Board Member
R.L. Jones Insurance
Upon graduating, from the University of Arizona with a degree in Business Administration, Shelley became the 4th generation to follow in her family's business, R.L. Jones Group. Her husband, Colin Mellon, is a 3rd generation Yuma produce farmer. Currently they own their own farm and are active in the management and operations of Mellon Farms, Inc., and a ground application company. Shelley owns and operates the three locations of RL Jones Insurance & MVD Services. Shelley serves as Chair of the Southwest Arizona Town Hall, Board of Trustees for the Yuma Regional Medical Center Foundation, Chair of the Yuma Education Advocacy Council, Board Member of the Yuma Crossing National Heritage Area Corporation, Director of the Yuma Youth Leadership Council, Director of Yuma Youth Town Hall, CEO Council of Expect More Arizona, Chair of the Yuma Union High School District Bond Campaign and Yuma Union High School District Governing Board Member, Board Member of Yuma County Chamber of Commerce Education Committee, S June Pallack Award Council, Officer of Yuma Up Mentoring Program, Board Member of the Benesche Collection (YRMC Art Heals), volunteer and advocate for Healing Journey, Board Member of Journey Church, Board member of Arizona Town Hall, past Board Member of the Yuma County Chamber of Commerce, past Board Member of Rio Colorado Commissions, past Board Member of Expect More Arizona, past member of the Arizona Mexico Commission. Colin and Shelley have three children: Tanner-Graduate of Purdue University, Masters Krannert School of Management, Mckenna-Cornell University, and Walker-Gila Ridge High School.
Mayor Doug Nichols
Non-Executive Committee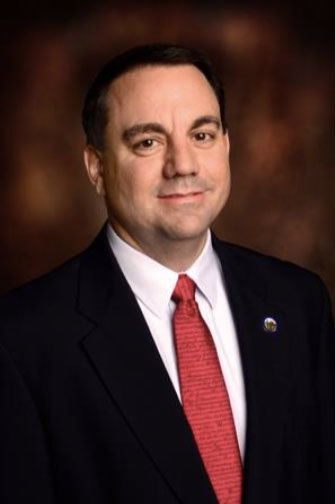 City of Yuma
Douglas Nicholls was reelected as the 27th Mayor of the City of Yuma, Arizona in August 2017, to begin his second term in January 2018 after serving his first term from 2014. Mayor Nicholls is committed to the Yuma community through the belief that quality communities are developed when opportunities to success are open to everyone through quality jobs, superior education and robust quality of life.
Mayor Nicholls is spearheading many efforts to enhance and grow the Yuma community. His efforts include the campaign to increase civic pride and tell the Yuma story in the United for Yuma campaign. He also leads efforts to develop economic development advancements throughout the greater Yuma community through enhanced regional coordination and the 4FrontED coalition to work with partners within Yuma County and our neighboring cities in Mexico. His vision for higher education in Yuma in the University of Yuma Campus concept is invigorating the discussion and planning for greater higher education in Yuma. Recently, he spearheaded the collation of mayors along the Colorado River communities called Colorado River Mayors Association, bringing together eight Arizona mayors of river cities to address items of regional significance.
He was raised in Yuma and attended Yuma High School. In 1994, he earned a Bachelor of Science in Engineering from Arizona State University and continued post-baccalaureate studies in Transportation Engineering. He married his high school sweetheart, Danette, in 1995. They have grown their family to four children.
Johnathon Lines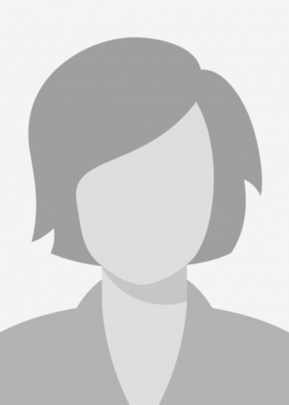 Non-Executive Committee
Senator Lisa Otondo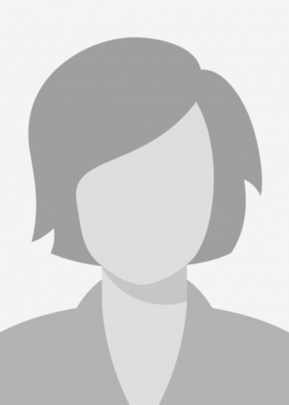 Non-Executive Committee
Reetika Dhawan
Associate Vice President of Workforce Development & CTE at Arizona Western College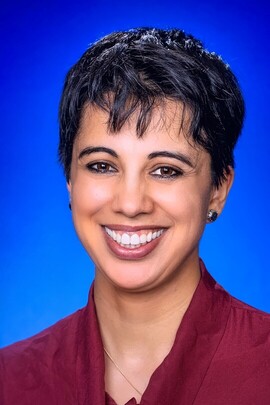 YCNHA Intern Board Member
Reetika Dhawan is the Associate Vice President of Workforce Development and Career and Technical Education at Arizona Western College in the SW corner of Arizona. Reetika emigrated to the United States from India in 2007 as a high school math and physics teacher, and soon found her way to community college teaching, and then leadership. Reetika holds Bachelor's degrees in Math, Physics, Chemistry and Education, and Master's degrees in Physics and Applied Math. Reetika identifies with the ambition and drive of our second language learners, our bi-cultural students, and students who dream of all they might accomplish with a chance at higher education. Reetika truly embodies the spirit of AWC's mission and vision, which speak of transforming lives, creating thriving communities and eliminating poverty.
Reetika is motivated to lead in the unique "Transfer and Trades" space that 2-year colleges occupy because the shared mission of degrees and certifications. Reetika works to leverage the expertise of the college faculty, her relationships with industry and economic development partners, and peer colleges, as well as federal and private granting agencies to create powerful systemic change that reimagines how agile a college can be in the service to the regional economy
Dr. Linda Elliott-Nelson
 Strategic Partnerships/Vinculación at Arizona Western College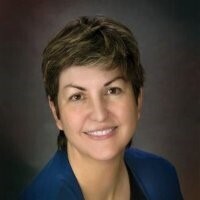 YCNHA Intern Board Member
Dr. Linda Elliott-Nelson serves as Strategic Partnerships/Vinculación at Arizona Western College.  She previously served as the Vice President for Learning Services, the Dean of Instruction, Division Chair of Modern Languages and Professor of Spanish at Arizona Western College. Her prior work experience also involved several years in the international business sector. Dr. Elliott-Nelson received a Ph.D. in Education from Walden University, an M.B.A. and an M.A. in Spanish from Arizona State University, and a B.A. degree from Northern Arizona University. Her activities have included co-founding the Yuma Youth Town Hall; coordinating the Gifted Summer Academy for 4th – 8th graders; co-coordinating the Binational Conference on Education with Baja California, Mexico; serving on the national Modern Language Association Committee on 2-year Colleges; and evaluating employee Spanish language proficiency for the City of Yuma. She received the international Athena Award, the Outstanding University/College Educator Award from the Arizona Language Association in 2000 and the Teacher of the Year from Arizona Western College in 1999.  Elliott-Nelson has presented nationally and internationally on community outreach and engagement, partnerships, accelerative learning techniques, and community college trends. She served as the Chairman of the Board of Arizona Town Hall during 2015-2017,  co-chair of the AZTransfer Steering Committee and chair of the Arizona Community College Chief Academic Officers, and currently serves on the boards of Southwest Arizona Town Hall, NAU-Yuma Advisory Board, Yuma Orchestra Association, Arizona Town Hall, and Arizona Women in Higher Education. Her current activities have focused on education and economic development in the Arizona/California/Sonora/Baja California mega-region.
Clint Harrington
President Pilkington Construction Co.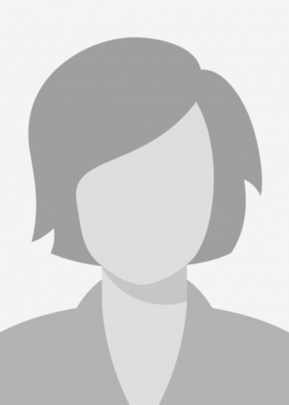 YCNHA Intern Board Member