Event Reviews
"The Harvest Dinner has been held at the Colorado River State Historic Park since its inception 9 years ago.  The park is a perfect setting to celebrate and thank Yuma's agriculture industry.  The Colorado River State Historic Park staff has always gone above and beyond to help ensure the setup, event and breakdown process goes smoothly.  The staff always makes our team feel very welcome and wanted!  Because of the event size and massive amount of work that goes into getting the event up and running and then completely out of the park within the week, we are always so grateful for their understanding, flexibility and even willingness to help us troubleshoot if any issues arise.  Teri and Tammy are pros at this!" 
- Kristan Sheppeard / Limelight Creative Group
- Photo Credit: Paige Lineberry
---
"I am always so excited to do an event at the Colorado River State Historic Park.  As a Wedding Coordinator, I appreciate the amazing work ethic and professionalism of Teri and the staff!  The view, the Yuma history for the guests and the amazing landscape is such a beautiful setting for any event, but especially for weddings! I highly recommend the Colorado River State Historic Park!" 
- Janet Wolfe / Wedding Coordinator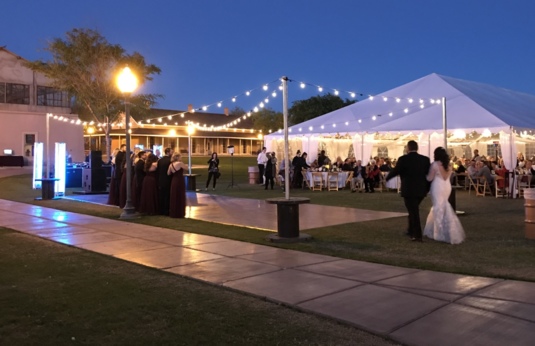 ---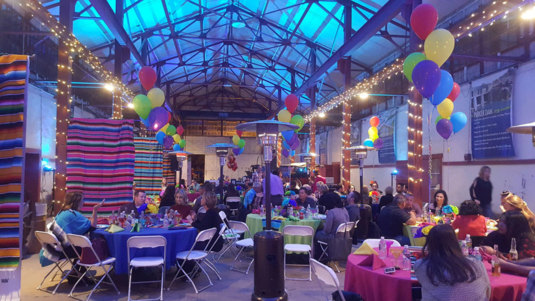 "The venue at the Yuma Crossing National Heritage Area is absolutely awesome.  Their events specialist (Teri Ingram) made the process so easy and seamless for our annual company event.  Teri and her staff went out of their way to help us before, during and after our event.  The onsite grounds and buildings offer a beautiful setting that is extremely unique to Yuma, AZ.  We look forward to hosting future events at this venue and would recommend it to anyone and everyone!!!"
- Quincy Smith / ERA Matt Fischer Realtor