LOWELL W PERRY JR: BIO-BRIEF

Introducing a Passionate Business Visionary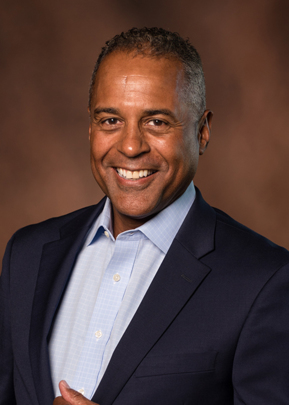 Lowell Perry, Jr. is the Executive Director of the Yuma Crossing National Heritage Area. He is known as an innovative senior executive with a proven track record of success in the nonprofit and for-profit sectors utilizing expert level oral and written communications, as well as a broad based background in the areas of general management, fundraising, strategic alliances, marketing, external affairs, education, planning, team building, community outreach, diversity & inclusion, collective impact, and board engagement. 
Prior to his arrival to Yuma, he led the Central Promise Neighborhood, a program of the Sisters of Charity Foundation of Cleveland.  Other business highlights include serving as Big Brothers Big Sisters of America (BBBSA) Chief Diversity Officer, SVP Corporate & Community Engagement.   Prior to that, Perry was CEO of Big Brothers Big Sisters (BBBS) of Middle Tennessee and led that regional agency to set records of 2812 children served and unrestricted revenue of nearly $3million.  He is a BBBSA CEO of the Year winner, served on the BBBSA Nationwide Leadership Council and chaired the national African-American Advisory Council.
Other achievements include leading a start-up automotive manufacturer from concept to $30 million in three years, developing and implementing successful marketing strategies for a worldwide beverage company, and cultivating a unique corporate partnership that resulted in unrestricted revenue exceeding the $1 million mark in just two years.
A Yale graduate and polished keynote speaker, Perry has done numerous sales and marketing training films, voiceovers, and commercials.  He has also appeared in feature films and television, including Déjà vu, starring Denzel Washington, Nothing but the Truth, featuring Kate Beckinsale, Drop Dead Diva, and the hit show, Nashville.
His public speaking career began during his tenure as a front office executive with Seattle Seahawks NFL pro football team. Some topics include "Creating a Meaningful Life", "Time for Us Adults to Step-Up Our Game," "To Kneel or Not to Kneel - That is not the Question!" "Building a Winning Culture" and "No Excuses, Play like a Champion".
Perry's priorities include investing in the Yuma Territorial Prison and Colorado River State Historic Park to make them more destination rather than drive-through attractions. Preservation of these historic gems is part of a broader YCNHA effort to spearhead and promote a "Historic Yuma" experience. Create more interactive exhibits that use the latest in audio and visual technology. Finish the West Wetlands and make the East Wetlands more accessible for hikers, bikers, bird watchers, and nature lovers. Work with the City of Yuma on projects consistent with vision of the YCNHA such as the "Multiversity" project.  Upgrading Fort Yuma with the Quechan, as well as finishing the recently cleared bank line opposite Gateway Park. 
Lowell Perry Jr. is an avid golfer who enjoys acting, writing, gourmet cooking, and yoga. He and his lovely wife Kathleen have three children Trey, Tucker Nichol (Miss Tennessee USA 2010), and Trenton, and granddaughters Olivia, Zoe, and Reese.  He is a life member of Alpha Phi Alpha Fraternity, Inc., a past board member of the Tennessee Education Lottery Corp, Leadership Nashville Class of 2009, one of Nashville's 25 Most Beautiful People in 2011.
https://www.youtube.com/user/lowellperryjr                 www.linkedin.com/pub/lowell-perry/5/283/7a8/
Follow Lowell on Twitter @Lowellperryjr - For information on booking Lowell as a speaker, call 615-305-1693